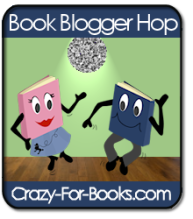 It's time for the weekly Book Blogger Hop again! This week's question is: What book can you not wait to get your hands on?
This is a difficult question, simply because I've been away from that world for so long (for those of you that don't know, I'm on exchange overseas, which means I've not been allowed to buy books and the library has been rather iffy). Two that I've wanted since before I left were Shadow Dragons by James Owen (the most recent in the Chronicles of the Imaginarium Geographica) and Shades of Grey by Jasper Fforde. There's also a few Terry Pratchett books that I haven't read yet, and there's three new Mercedes Lackey books that I really want.
I know, it's a lame answer, but it will be much easier to answer this once I get home.