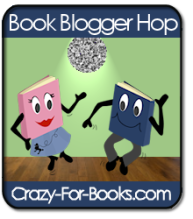 It's that time of week again! This week's question is easy – Link to a post you wrote this week so that we can comment on that. I think it's a great idea! There's always that one post you thought was awesome but nobody seems to comment.
This week, I posted two reviews (and an apology for not reviewing anything last week, but that doesn't count). I think for today I'll pick the
review of XVI by Julia Karr
. The book is very thought provoking and whether you like it or not, I really think everyone should read it. I mean, some people hate
The Giver
but it still gets taught – this is kind of like that.
What did you post this week?