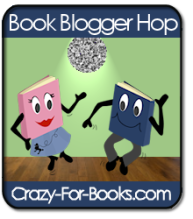 It's time again! I missed last week's blog hop (I left the house before the post was up Friday, and didn't get back until very late, so I decided I was just too busy). This week's question is:
Have you ever wished you would have named your blog something different?
Nope. Not once. Then again, it's only been a few months. On the other hand, I feel the name describes perfectly what I want to do with my blog – talk about various creative works that I want to share with the world! For the most part that's books, but I like being able to talk about films and soundtracks as well.
Do you like your blog name?
Please comment if you've stopped by – to make up for being MIA for a few weeks, I want to visit lots of blogs today!