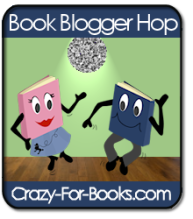 Wow! Is it already almost February?! I can't believe this month has gone so fast!
Anyways, today's question is: What book are you most looking forward to being published in 2011 and why?
Wow, hard one. See I don't always keep on top of who's publishing what. It used to be I would go and pick random books off the shelves of the library and read them – if they were a series I'd keep reading the series, but usually it was all old stuff anyways. I've gotten more into new stuff now, but I still haven't figured out the whole who's publishing what when thing.
That said, I am most looking forward to a book from one of my old series' called Unnatural Issue. It's by Mercedes Lackey and supposedly is coming out this summer as part of her Elemental Masters Series. The series has always been one of my absolute favourite of hers and I'm so excited for a new one after several years of her updating other series' instead. On the other hand, I'm a little bit worried as well – the most recent one Reserved for the Cat wasn't quite as good as its prequels, and I'm really hoping that doesn't happen again.
Anyway, what are you most looking forward to?
Recent happenings in the Corner: