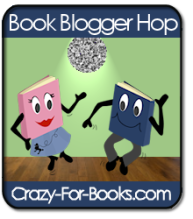 It's that time again! I was kind of upset to miss last week's because the question was awesome, but I'm back again!
This week's question:
Do you read only one book at a time or do you have several going at once?
I'm honestly an all at once kinda gal. For one thing, I get most of my books from the library, and when I bring them home I'm excited about all of them at once, and I have trouble deciding which to start first. I'll often start one, put it down, and when I come back later I'll be like "But I wanna read that one first!" so I'll pick it up instead. There's also the factor of mobility – I have a rather large "purse" so that I can fit at least one book in, but if the book is a particularly large hardback, it sometimes won't fit with my planner, journal or whatever else I'm bringing with me. So I pick out another one and bring that instead. Finally, I also usually have one started on my iPod, because I'll often have long rehearsals that I don't play much on, and it's so nice to have a book on something small like that, so I can set it on my stand and read and my conductor doesn't notice (*fingers crossed* if she does notice, I'm kinda in trouble! But those rehearsals can be soooo boring, especially since I don't play on all the pieces/movements!).
Can you read more than one at once?
If you're new here, please check out my recent post, Missing: HAVE YOU SEEN THIS BOOK? I am attempting to find the title and/or author of a book I borrowed from a friend in HS and I can use all the help I can get!