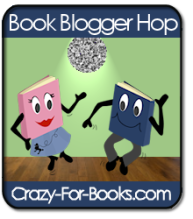 I've decided to join in the weekly Book Blogger Hop, even though I'm quite new to blogging about books. This week's question is: "Tell us about some of your favorite authors and why they are your favorites!"
This is always the hardest question ever. For one thing picking a few favorite authors is more difficult than picking out the few that I don't like. Secondly, I have a hard time figuring out why I love an author. The authors I love are almost invariably the ones I read so quickly that I can't even remember having read a thing – the best books are written so well that they become films in my memory. I always list the same ones though, so I think I'll try to list a few different ones.
1 – Susan Cooper – The very first time I remember reading something that turned into a film in my head was Over Sea, Under Stone. I have no idea why I liked it… in fact I think it's time to go back and reread those…
2 – James Owen – This one I've talked about a lot, but my new absolute favorite series is the Chronicles of the Imaginarium Geographica (even edging alongside Harry Potter if that's possible). I can't tell you my favorite bit of the book, as it's very spoiler-y but if you've ever looked for a historical fantasy that is out of the norm, this is it. It is absolutely my favorite series ever, and if you haven't read it, go find it!
3 – John Ringo – this one was a bit unusual for me. Ringo's typical fare is not the type of thing I like. Despite his tendency for fantasy, he usually writes war novels, which I don't always like, and rarely ever think of as a favorite. But his Council Wars series is somehow the perfect combination of Science Fiction and Fantasy to keep my interest, and it's done ever so cleverly!
There are several other, perhaps better known authors, but those are three of my favorite authors that are relatively unknown.