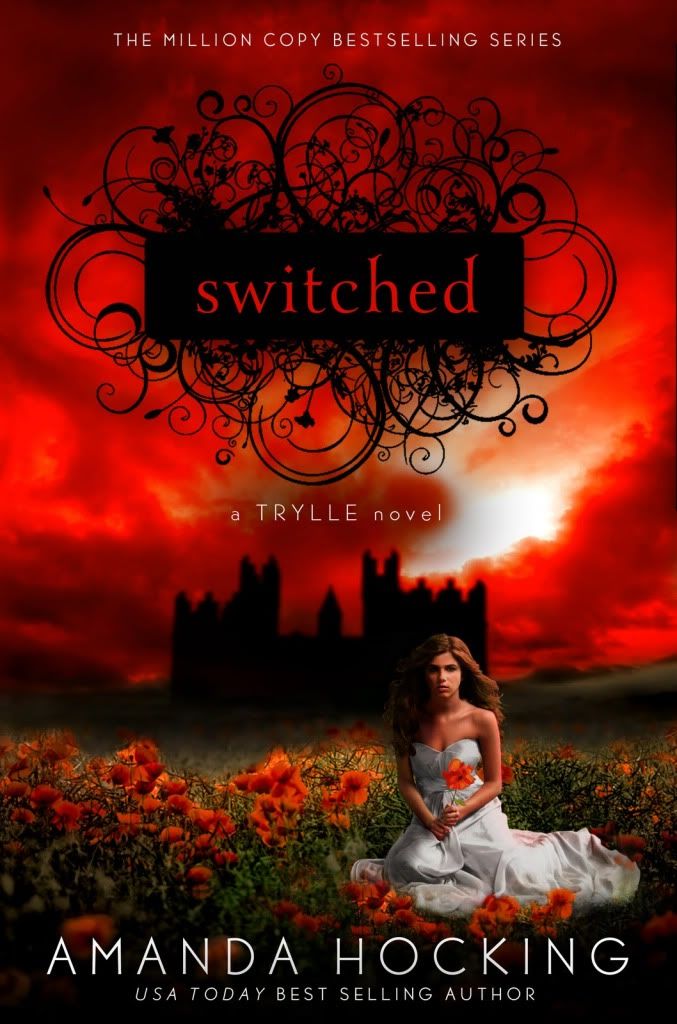 Title: Switched (Trylle Trilogy #1)
Author: Amanda Hocking
Summary: [from GoodReads]
 When Wendy Everly was six-years-old, her mother was convinced she was a monster and tried to kill her. It isn't until eleven years later that Wendy finds out her mother might've been telling the truth. With the help of Finn Holmes, Wendy finds herself in a world she never knew existed – and it's one she's not sure if she wants to be a part of.
My Review
I put off reading this one for so long! I have to admit, I was a little prejudiced. I had heard it was originally self-published, and I don't generally read many self-pub/indie books. Turns out, this one actually wasn't too bad!

One of the things I really liked about the book was the way it uses the changeling mythology. It's not a story that has been particularly well explored in paranormal literature, and that alone makes it very interesting to me. The Trylle (trolls) are all about getting the best for their children, but they're so narrow-minded and selfish that they perfectly fit the stereotype of evil elves switching out babies. I can see some really good themes on prejudice and bigotry developing in the next few books, especially if she decides to explore the Trylle relationships with the Mansklig more deeply.
The thing is, there have been SO MANY YA paranormals with this same basic storyline: "Surprise, you're a __________! The _________ are hunting you, so good luck!" It's a decent plot device, especially if it's done well (which this one is). BUT It is so overused that I'm a little tired of it. Let's see a paranormal who knows exactly who/what he or she is for once. And do you always have to fall for the forbidden protector who conveniently forgets all that when you fall for him?[[Spoiler, highlight to read]
I seriously need a break from YA paranormal, guys – it's getting ridiculous!