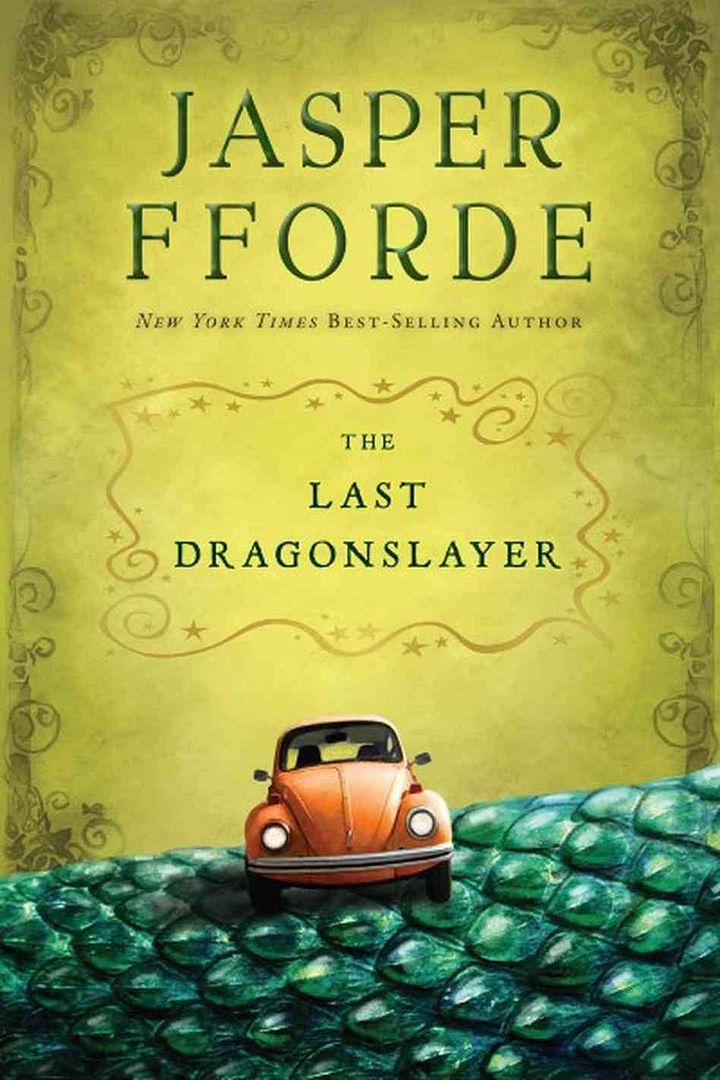 Title: The Last Dragonslayer (The Last Dragonslayer #1)
Author: Jasper Fforde
Summary: [from GoodReads]
In the good old days, magic was indispensable—it could both save a kingdom and clear a clogged drain. But now magic is fading: drain cleaner is cheaper than a spell, and magic carpets are used for pizza delivery. Fifteen-year-old foundling Jennifer Strange runs Kazam, an employment agency for magicians—but it's hard to stay in business when magic is drying up. And then the visions start, predicting the death of the world's last dragon at the hands of an unnamed Dragonslayer. If the visions are true, everything will change for Kazam—and for Jennifer. Because something is coming. Something known as . . . Big Magic.
My Review
Over the years my love for Jasper Fforde has waned a little. I loved the first few books of the Thursday Next series, but as each novel got bigger and more complex, I felt like the stories suffered for it. But I keep picking up book after book of his, hoping they'll return to the perfection of the first few novels of his that I read.
Enter The Last Dragonslayer – the first in a new series meant for a Young Adult audience. Completely new world, with its own problems and magic. And I loved it. THIS is what I expect a Jasper Fforde novel to be!
First off, we have Jennifer Strange, a foundling running the struggling magic employment agency. She's snarky and cynical, dealing with crochety old witches and wizards with ease. She doesn't want to be the hero and once she becomes the hero, she questions everything! This is rare in a YA novel – the hero almost always has somebody they trust implicitly (and usually that somebody betrays them in the end). I love her attitude and her ability to make her own decisions. She takes her destiny in her own hands, no matter what anyone else says.
And then there's the world itself. It's irreverent to the very core, poking fun at anything and everything you love about your favorite fantasy novel. The avid Fforde reader will recognize a few elements that have "jumped worlds" so to speak. But it's really more a sharing of themes than anything else, and they're all slightly changed to fit the world they're meant to.
Basically, I loved it. Part Terry Pratchett, part Neil Gaiman and all great!