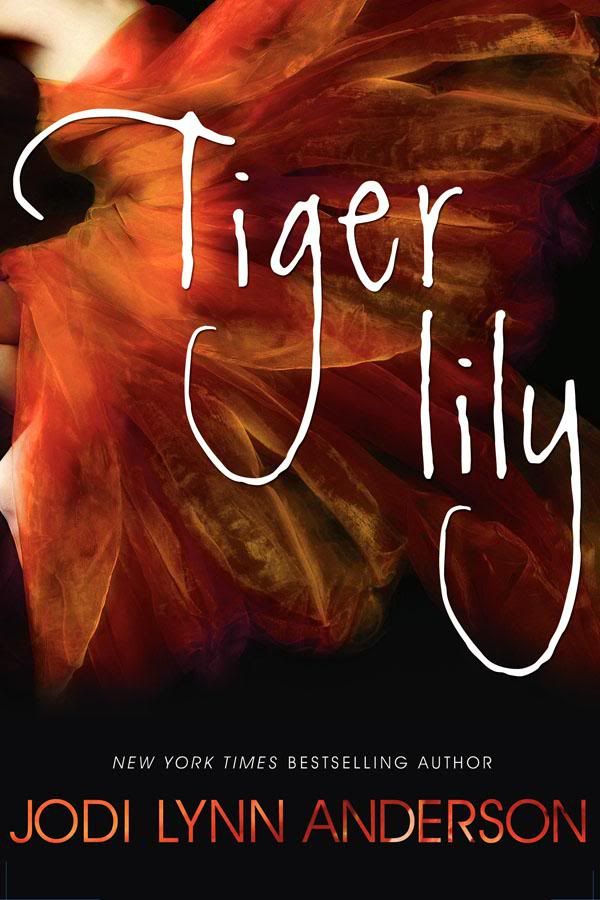 Title: Tiger Lily
Author: Jodi Lynn Anderson
Summary: [from GoodReads]
Before Peter Pan belonged to Wendy, he belonged to the girl with the crow feather in her hair. . . .

Fifteen-year-old Tiger Lily doesn't believe in love stories or happy endings. Then she meets the alluring teenage Peter Pan in the forbidden woods of Neverland and immediately falls under his spell.

Peter is unlike anyone she's ever known. Impetuous and brave, he both scares and enthralls her. As the leader of the Lost Boys, the most fearsome of Neverland's inhabitants, Peter is an unthinkable match for Tiger Lily. Soon, she is risking everything—her family, her future—to be with him. When she is faced with marriage to a terrible man in her own tribe, she must choose between the life she's always known and running away to an uncertain future with Peter.

With enemies threatening to tear them apart, the lovers seem doomed. But it's the arrival of Wendy Darling, an English girl who's everything Tiger Lily is not, that leads Tiger Lily to discover that the most dangerous enemies can live inside even the most loyal and loving heart.
My Review
I love Peter Pan. Ever since I was a little kid I loved the idea of a kid who could fly and talk to fairies. I've wanted someone to retell the story for years – to me Peter Pan is just as much of a fairy tale s the ones with anonymous authors.
Unfortunately, this one didn't live up for me, but that was more my expectations than anything else. I couldn't see how anyone could do a retelling of Peter Pan without retaining the mystical, magical feeling I love about it. Anderson certainly found a way to do without it though, showing us a darker side of Pan (and even Wendy) that I'm not sure I like. It made me incredibly uncomfortable to see my childhood hero as the capricious, nearly-trickster in Tiger Lily (though looking back, this is not all that far from the original novel, which is probably why I rarely manage to reread the entire book). I'v built an image of the perfect Pan in my head and having that torn apart almost hurt me physically.
Despite my self-inflicted pain, I can see why so many people loved the book. It is a great contemporary novel. It forces you to look at your own behavior and wonder what the consequences of your thoughtless actions are. We can't always see that we're hurting people, which is why a book about the people being hurt is so important.
What made this book good for so many people is ultimately what made it so hard for me – this book is about the many facets of hurting. There are those being hurt, those that are hurting others, those that are somehow hurting themselves, and that is so antithetical to what Peter Pan means to me. You can keep your issues and your hurt – I prefer my Peter to be joy and happiness and imagination and light!