Have you ever finished a book and said "Man, I wish I could ________ like that?" Bookish Bucket List is a semi-regular feature for the things I've put on my bucket list and the books that made me do so.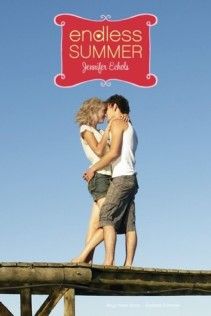 Title: Endless Summer

Author: Jennifer Echols
Summary: [from GoodReads]
Two irresistible boys. One unforgettable summer.

Lori can't wait for her summer at the lake. She loves wakeboarding and hanging with her friends—including the two hotties next door. With the Vader brothers, she's always been just one of the guys. Now that she's turning sixteen, she wants to be seen as one of the girls, especially in the eyes of Sean, the older brother. But that's not going to happen—not if the younger brother, Adam, can help it.

Lori plans to make Sean jealous by spending time with Adam. Adam has plans of his own for Lori. As the air heats up, so does this love triangle. Will Lori's romantic summer melt into one hot mess?
Bucket List Entry: Work at an amusement park (or other summer tourist trap)
Why: I bet you're all rolling your eyes at me over this one, but as someone who didn't ever get a summer job in high school, I love the idea of being part of a group on the other side of the desk. My family and I travel a lot and generally do the "touristy stuff" at least once. I've watched my fair share of ticket takers, ride operators, life-guards etc. Even though the jobs seem pretty uncomfortable, the people working them always seem to be best friends with all the rest of the workers (even if maybe, privately, they hate each other). I would love to experience that!
What's on your Bucket List?