Have you ever finished a book and said "Man, I wish I could ________ like that?" Bookish Bucket List is a semi-regular feature for the things I've put on my bucket list and the books that made me do so.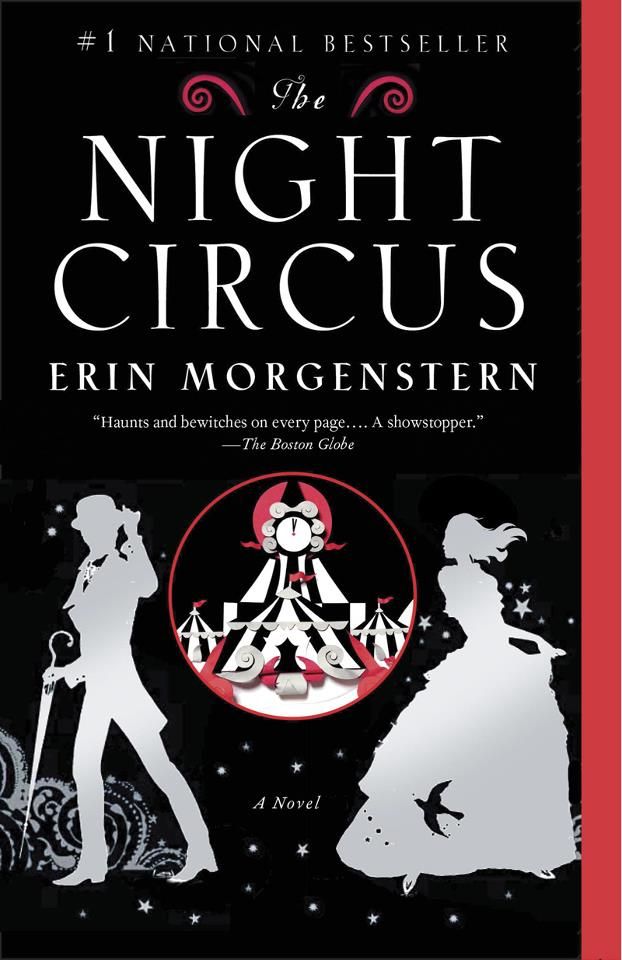 Title: The Night Circus
Author: Erin Morgenstern
Summary: [from GoodReads]
The circus arrives without warning. No announcements precede it. It is simply there, when yesterday it was not. Within the black-and-white striped canvas tents is an utterly unique experience full of breathtaking amazements. It is called Le Cirque des Rêves, and it is only open at night.

But behind the scenes, a fierce competition is underway—a duel between two young magicians, Celia and Marco, who have been trained since childhood expressly for this purpose by their mercurial instructors. Unbeknownst to them, this is a game in which only one can be left standing, and the circus is but the stage for a remarkable battle of imagination and will. Despite themselves, however, Celia and Marco tumble headfirst into love—a deep, magical love that makes the lights flicker and the room grow warm whenever they so much as brush hands.

True love or not, the game must play out, and the fates of everyone involved, from the cast of extraordinary circus per­formers to the patrons, hang in the balance, suspended as precariously as the daring acrobats overhead.
Bucket List Entry: A midnight dinner party!
Why: This book inspires me to do ALL the creative things, but the main one is having my own Midnight Dinner with a circus theme. I would love to have it be a progressive dinner with a fairly large group of friends. Each place would pick a tent to feature and a book-related delicacy to imitate. For example, one house might be the chalkboard tent (with a write-on black tablecloth and white chalk pieces) and serve mulled cider, while another would do the bottled-memories tent (using essential oils to create the smells) and chocolate mice. Of course, first I have to find enough friends who have read the book to join me! But it would be so fun that I hope this is actually one of the do-able bucket list entries!
What's on your Bucket List?