One of the more recent additions to marketing campaigns is book trailers. We've all seen them around – some of you have probably even hosted them on your sites. But what exactly are book trailers, and what do they do to us?
According to Wikipedia:
A book trailer is a video advertisement for a book which employs techniques similar to those of movie trailers. They are circulated on television and online in most common digital video formats.
Okay, simple enough to understand. We've all seen thousands of movie trailers in our lives, and we know what they're for – getting us excited to see the movie they're promoting. So what does it mean for books, when we start doing the same thing?
We all know the old adage "Don't judge a book by its cover." Even so, we all do it, and what's more, the industry expects us to. Just take a look at these recovers of old classics, released in the wake of Twilight. By making the books look like Twilight, publishers hope to bring in young readers again.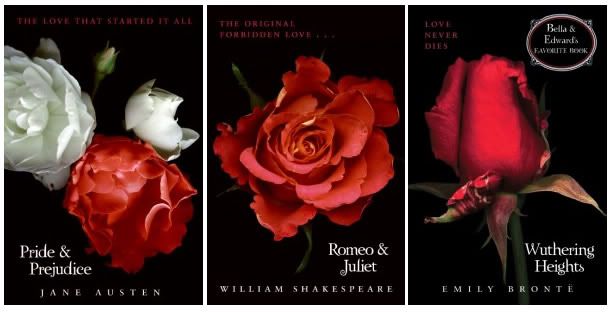 Nevermind that these stories aren't much like the Twilight series, beyond the very basic retelling elements – many readers of Twilight would probably find the language in these books stuffy and boring and difficult. But, as long as they believe the cover and buy the books, the publishers will be happy, right? (Okay, inner cynic coming out, sorry. But these recovers really did bother me!)
The same basic concept applies to book trailers. Take a look at the trailer for Struck by Jennifer Bosworth:
As someone who loves to study what movies, and especially their music, do to the subconscious, I can tell you right off the bat, they're doing 3 things to make you want this book.
1) Creating a sense of mystery – Have you ever noticed that a good trailer only gives you just enough information to pique your interest? So, for example, the trailer here tells you that Mia is a lightning addict, but nothing about what that means. They say, at the very end that the "fate of the world is in [her] hands." But they don't tell you what she has to do, or why. They don't tell you that Katrina (the girl with the circle on her hand) is just as much a part of a cult as the creepy dude in white. And they don't tell you pretty much anything about that either – you just get this creeped out feeling because the scene screams CULT at you. So you want to read the book because you want to know what the EFF is going on!
2) Creating a link to the narrator (aka main character) – By having Mia narrate, in a voice that sounds like it could be our next door neighbor, they are giving us a connection to the main character. Plus, the few "scenes" we see in the trailer make it clear that Mia is just as confused as we are from the sense of mystery I talked about in point 1. Because of the intimate way she's telling us her story, we believe we could know Mia, be friends with her, and that makes us want to read her story more.
3) Creating a sense of urgency – You may not have noticed, but your heart rate sped up while watching that. I don't know the physiological reasons for it, but studies have shown that when listening to music your heart rate syncs up with the beat. They chose fast-paced, driving music to accompany the action, and then varied it with moments of silence, of a kind of weightlessness that leaves us off balance, and desperate to know what's going on so we can understand why. (Notice how the biggest case of missing music is while Mia is falling – we feel suspended, because the music is suspended, at the same time as she does.) We are manipulated subconsciously, through our ears, to need the closure we can only get from reading the whole story.
Everything I've just said makes it sound like trailers are these awful, manipulative selling tools. I suppose in one sense that's true, but I don't believe trailers are all bad. We have to decide what books to read somehow, and I will freely admit that I judge books by their cover quite often – I figure if the publisher thinks that a certain book fits into a genre and gives it a similar cover to something I know I like, then that's a good place to start. But I don't stop there. I do my research, read the back blurb, or find some reviews online. And that, I think, is the point. Book trailers are a great way to bring in readers, and create interest, but just like you wouldn't want to judge a book only by its cover, don't judge it only by its trailer either.
What do you think of book trailers? Do you use them to decide which books to buy/read? What is your favorite book trailer, and why?
Some other trailers that follow the same concepts: Shatter Me, The Immortal Rules, Touch of Power.
Disclaimers: I by no means have seen all the book trailers there are, and some of these concepts may not apply to all trailers. The trailers mentioned here belong to their respective owners and are only used for the purposes of analysis and discussion.