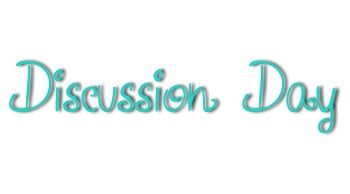 Last week there were three interesting discussions posted around the blogosphere, each with a different take on community. The first I read was on Fiktshun, and it was called "Blogosphere or Battleground." It talked about how book blogging has become such a big thing that there are sort of two sides to blogging – those that blog as a business, and those that don't. She argued that bloggers either a) are incredibly successful, b) wish they were incredibly successful and therefore treat blogging sort of like a cut-throat business or c) the people in between, who blog because they love it and kind of get stepped on because they're too nice. (This is an oversimplification. You really should go read the article in full.) While I've seen evidence of this division and I know it exists, having it laid out in those terms was really depressing to me. I would place myself in the third category –  I don't care about getting the latest releases and ARCs, and I'm happy with my own little corner of the internet. I don't mind if your blog has 50 subscribers or 5,000. As long as you're nice, I'll be nice to you (this is generally my philosophy in life too). It saddened and scared me to read that bloggers that share my attitude are sometimes more likely to be plagiarized, caught in the crossfire and/or "forced" to quit. I love my little blog, and I never want to go through any of that – and I hate thinking this, but there are some situations that could potentially make me dislike blogging enough to quit. In fact, every time major drama surfaces, I get a sour feeling in the pit of my stomach and I wonder if it really is worth it.
Then, later in the week, I read this post by Mary (The Book Swarm). In the midst of all the DRAMA going on, she took time to write down why she loves blogging. Why she keeps doing it, and her "rules" for keeping it fun. Suddenly I felt so much better. There are so many reasons to love blogging. I pretty much agree with Mary's reasons, though some of them are a bigger deal for me than others. But frankly, I don't know what I would do without a place to rant and rave about the books I read. I REALLY don't know what I'd do without my blogging buddies. I love all my commenters and readers of course, but there are those of you out there who have kept me going through everything. They keep me sane when real life is driving me nuts, and they celebrate with me when things are going well. That's why I do it and every so often, especially in times of extreme drama, I need reminding of that. And since I sometimes need reminding, I'm betting I don't thank you guys often enough. So THANK YOU. No matter who you are, and how big of a part you played, I do it for you.
I'll leave you with one last thought. The third article was by Amanda (On a Book Bender) on her business blog. While most of the article was about building community there was one phrase that really stuck with me.
"And here's my secret: community is wherever you are."
Here was me thinking that I was on the fringes of the community, with my own little corner and doing my own little thing, and the truth is I have a community. I've never been one for big crowds, so of course I wasn't going to have a huge community. But my followers, my friends are my community. And that's all I really need.