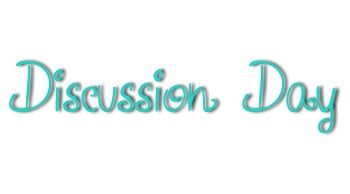 Hi, my name is Anne, and I am a Book Bigot. What's more, I'm incredibly ashamed to admit it.
We've all heard the saying "don't judge a book by its cover" and I do my level best not to (although sometimes I think we should – but that's a discussion for another day). My personal book prejudice is much deeper than that. I've said many times, and proudly, that I'm a genre reader: Sci-fi and Fantasy no matter the intended age group of the audience. Lately, though, I've begun to wonder if that isn't its own kind of prejudice. If I pick up a contemporary, do I enjoy it less because I "know" I don't like contemps as well? I know I tend not to pick contemps out of a batch – if I bring a contemp home from the library, 9 times out of 10 I end up taking it back before even cracking the cover. Is that really because I don't want to read it? Or do I not want to read it because I'm prejudiced against its genre?

My prejudices aren't just limited to genre, either. The other day I was at the library picking up a bunch of books I'd ordered on inter-library loan. A major recent release (which shall remain title-less so I don't accidentally prejudice you) came in and when I saw it I was suddenly a lot less sure I wanted to read it. The problem? Having only seen the cover and summary online I had no idea how THICK it was. The typical YA release is usually an inch to an inch and a half. This was easily twice that. Suddenly I was dreading stating it, despite the incredibly exciting blurb, because visions of boring informative paragraphs danced in front of my eyes.
Turns out, I was completely wrong. I loved the book and was never bored. Even so, it took me almost 2 weeks to finish the sucker, because that prejudice crept back in every time I had to stop and put it down. It was completely unfounded, but it forced me into a reading slump because I had a hard time facing it.If this book had been a high fantasy novel, or another Harry Potter, I wouldn't have had nearly so much trouble. And that is not okay.
As we come up on the end of the year everyone tends to make New Year's Resolutions. I think I just found one of mine: read anything, and read without prejudice.