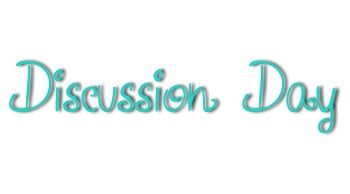 A few weeks ago, a bunch of my college friends and I got together. As often happens, the "party" degenerated into everyone sitting in the same room silently reading. One of my friends sat down with Harry Potter and the Order of the Phoenix (obviously re-reading) and *gasp* pulled out a PENCIL! I was a little bit horrified, I have to admit. When I asked her about it, she told me she has been passing her copies around to all her friends and asking them to re-read and annotate in the margins. Asking them to write in her books! I cringed.
In high school, I was much more tortured by this issue than I am now. I had several teachers who actually required us to highlight passages in our books for English class (Ayn Rand's Anthem was a particularly horrifying experience for me – we were required to highlight in 4 different colors AND underline passages in ink! *shudders*) While I can understand the reasoning behind the assignment it still makes my skin crawl and my teeth itch. Those marks will now be in that copy FOREVER – what if I screwed up and marked the wrong thing?
As someone who gets most of her books from the library,  I've had "No damaging books!" drilled into me for a long time. Even writing in music is difficult if it's not in pencil (I had one flute teacher who required us to have a set of markers to write on the music with because "it makes you play differently when you see that color, and you'll notice it better!" I'm sorry, but I'd rather write the name of the color in pencil where it's supposed to go than scribble illegibly in marker. But that's just me.) The words or notes on a plain page are a kind of beauty to me, and I worry that my words are defiling that beauty somehow. Plus, what happens when the margins fill up?
The thing I don't get about myself? I am PERFECTLY OKAY with a small dogear on a page of something I really liked, as long as it's my own book. This too is defiling the book. Why am I okay with that, but NOT with writing?
I know I'm probably in a minority here. Annotating is a great idea, especially with something you know you'll read a lot – you can keep track of your changing opinions and remind yourself of your favorite parts. And after all, it is your copy, and you can do with it as you choose. Isn't that why you bought it in the first place? And yet, with all these reasons for writing in your books, I still can't bring myself to do it.
Do you write in your books? Do you have pet-peeves about how others treat books?