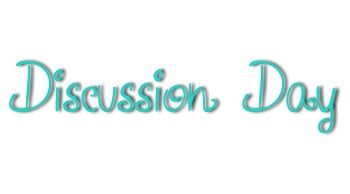 I have a confession to make: I have a bit of a mental block when it comes to imagining things in books happening differently. This is especially true of "ships" – once an author has made a ship canon, I can't see any other way for it to turn out. To me the canon of a story is kind of like the spell in Sleeping Beauty – it can be transmuted into something similar (sleep for death) but it cannot be undone. It's kind of annoying sometimes. Often I'll have ideas for a REALLY COOL fanfic for a favorite TV show or series and as soon as I think of it, the latest installment comes out and proves my theories entirely wrong and I have to start all over again. GEEZ!
This is a pretty serious mental block too! Remember way back before J.K. Rowling told us that
and everyone was taking bets on who would end up with who? And when Rowling finally did tell us those that lost still tried to convince people that they should have been right? I didn't get it. It helped that I had guessed before she made the official announcement, but I honestly could not see how those who shipped the couple that lost couldn't understand how PERFECT they were for each other! And don't even get me started on Dra-Mione shippers!
It even applies when in real life I would know better. Twilight is a great example – My head knew that Jacob would be a better, more healthy choice for Bella, but I could tell from early on that she was going to end up with Edward no matter what I wanted, so while I was reading all I wanted was for Jacob to GO AWAY so I could get back to more of the "real" story! I wasn't Team Edward or Team Jacob, I was TEAM STORY! I honestly can think of only one instance in which I might be shipping anti-canon. I say "might" because it's incredibly unclear at this point and there's only one book out – I might turn out to be right!
Please tell me I'm not alone in this? I feel borderline OCD for even admitting it! On the other hand, it does give me a little insight into why I like certain kinds of stories and mediums better – the more left "unsolved" outside of the main plot the more room my imagination is willing to work in!