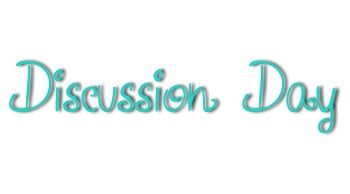 I have a confession to make, and it's probably going to make me sound like a terrible person. Please, no judging?
I've always maintained that I don't particularly like contemps. Judging by the stats of my reading, it looks like that's true – I probably read one contemporary for every 20 or so sci-fi or fantasy novels. I kind of treat it like the apple-a-day theory (or maybe the medieval "bathe once a month whether you need it or not" thing) – every once in a while I feel like I really should read something that doesn't have magic or super-machines in it, just for the looks of things, so I pull a contemp off my list, order it from the library, and then let it sit on my shelves for at least three weeks before I realize it's due in a week so I'd better start it and THEN force myself to crack the spine. It's a sad, sad vicious cycle.
But the truth is, not all of these contemps are that difficult to get through. There are some (Anna and the French Kiss, The Statistical Probability of Love at First Sight, Dash and Lily's Book of Dares) that I zip through like candy. Seriously, I finished Anna in about 2 hours and that thing is almost 400 pages long! (I'm estimating, but I took it on a 4 hour car ride and read it and one other book before we arrived.) I absolutely love happy books like that – the chick flicks of the book world!
So I realized, what I "don't like" about contemps really only applies to the sad ones. You know, the ones where they fall in love and then she tells him she is dying from leukemia. The ones where they're stuck in a hostage situation, and you just know there's no way both will come out alive. Even the ones where it's about the main character learning to deal with another character's death, or leaving, or what have you. I just don't want to be sad, so I don't want to read it.
That's the part that makes me feel like a bad person. Those "sad" books are often the most profound. Take for example, The Fault in our Stars or Second Chance Summer. Both have incredibly poignant, important messages (yes, I have read both of them). Both are beautifully written and important books to read. They were "good for me" and I do think they were good books. But did I like them? Did I enjoy reading them? Not really. (I know, I can see the firing squad lining up from here.)
Is it so wrong of me to not want to be sad? I read as an escape from real life. I read to make myself feel better. Why would I choose to read a book that I know is going to make me cry? Also, am I the only one? So many book bloggers love love LOVE contemp novels that I've kind of been afraid to admit this.
The problem, then, is that I paint ALL contemps with that brush, and sometimes, when I want to read a fluffy chick-lit contemp I can't find one. (And let me tell you, sometimes I crave that kind of fluff like it's crack!) So, here's where I'm asking for your help. Many of you love contemps, and you read them all the time. How do you tell the difference between a somebody-dies-at-the-end contemp and a happily-ever-after contemp? Do you have favorite happy contemps that you could recommend to me?