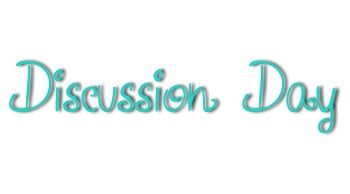 This past weekend saw one of my absolute favorite blogging community events – Bloggiesta! I love it because it's all about getting to know each other and convincing each other to do all those annoying things we've been putting off. When you're frustrated that you screwed something up or got yourself so behind that it'll take DAYS to catch up, there's no bonding experience quite like finding someone on Twitter who is having the exact same problem. It's incredible amounts of fun no matter how much you get done or time you put in.
But this time, I got a lot of comments in a similar vein – several people said they were impressed with how organized I am! I thanked them, of course, but inside I was doing one of these: o.O.O.O.O.o *looks around the room* "Who ME? Organized? HA! You want organized, you go look at Amanda @ On a Book Bender. THAT'S what organized looks like!"
I spent a lot of time wondering why people would think me organized before I realized that "organized" is just as subjective a word as "beautiful" even though we don't treat it that way. In most cases, there is no such thing as "more" or "less" organized, just "differently" organized. For example, my own father treats the floor of his study as a big flat filing cabinet – but don't you dare touch any of the papers, because he knows exactly where each one is!
I would say my particular brand of organized is lists. I could make lists all day. I make lists of things I need to do, lists of ideas I had, lists of all the THINGS related with each project I'm working on – Heck, I make lists of LISTS! You want a list made, I'm your gal! The problem (and the reason I think I'm so disorganized) is I tend to make lists so big that I don't even manage to cross off half the things on them. I make a list and then start on it… and then remember 5 more things I need to add to it before I've even finished 1!
To some people, though, my obsessive list making probably looks organized. And to an extent, I've learned some tricks to help it actually be that way – each time I make a list, I make it a goal to get a higher percentage of that list crossed off before I have to throw it away to make way for the next list. So, if you like my system and think it would work for you, by all means go ahead and try it! I will not stop you! If you figure out how to use it to get you ahead in life, let me know – I still haven't managed to dig myself out of being "behind" (which is also a pretty subjective term, but a discussion for another day). Otherwise, stick with your system. You know what works for you. And that's the best kind of organization of all.