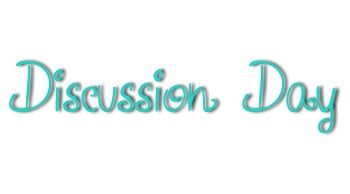 Ah, the dreaded slump! I feel like it's a dirty word, just saying it. There are many ways to get into them. Sometimes that last book you read is SO AWESOME you can't imagine reading anything else. Sometimes the indecision about what to read next weighs you down and it's weeks before you choose your next book. And sometimes you just get so busy that suddenly you don't have the energy or even feel like reading.
That's where I am right now. I have a strong tendency to believe I can do, well, anything. The problem is when I think it too many times and end up with way too much on my plate. I'm sure we've all been there – if there's a community of people that are almost all driven and overachievers, I'd say it's book bloggers! So this week, the idea was and is to re-center myself, find my focus, and find the things that can go so I can get back to doing what I love and loving what I do – chiefly blogging!
I'll probably still be a little MIA for a while. Once I overload myself it takes a little time for me to find that balance again. I am planning on participating in Bout of Books, but I'm choosing to not involve my blog beyond the goals post – often I find the updates more stressful than the actual event. After that, I'm hoping I've found my mojo again (I'll go sit in a quiet room and have a good  think to figure out where I've left it ;))
In the meantime, everybody take five minutes to yourself sometime this weekend. If you think you don't have 5 minutes, take half an hour. Trust me – it's better than accidentally forcing yourself into a slump!