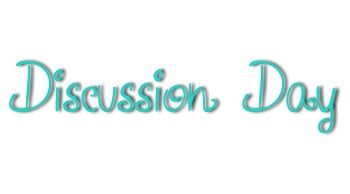 It's the New Year, which means bloggers everywhere have spent the past few weeks doing something I love. No, not eating too much (though I'm sure they did that too). Not making New Year's Resolutions, though that's cool if you're into that kind of thing. They're making recommendations without writing reviews!
Don't believe me? Show of hands – how many of you did a "Best/Top 10 of 2012″ post? And what about a "Year in Review" or "2012 wrap-up"? My inbox was loaded with those types of posts over the past month and I absolutely loved it! Any post that gives me a list of favorites is almost automatically flagged in my reader for perusing later when I have time to add things to GoodReads.
There are lots of reasons why I love recommendations without reviews. For one thing, there's no way to get spoiled on anything major. At most, the blogger usually writes a sentence or two about why it was on their list, focusing on vague reasons instead of mega-plot-twists explanations. For another, these lists give me a chance to experience the book my own way. From a simple title/author I can go and find exactly what I want to know on the book (usually a basic summary and a picture of the cover and that's it!) Or, I can choose to pick it up completely blind if I want and be surprised. Whatever kind of mood I'm in, I can control exactly how much I want to know about the book going in. And, for me, there's less pressure to like the book. A name and title rec doesn't tell me why they liked it, so I don't end up spending the whole novel looking for that thing and hoping I'll like it too.
I'm not saying that reviews don't have their place. I rarely read them myself, though I do use them to find books to read "for me", books I'm not going to review, or books in a genre I'm not as familiar with. If I weren't a book blogger I would probably use reviews a lot more.
In thinking about this topic, I've realized this is something I love to see on other people's blogs, but not something I do much myself. I'm not entirely sure how to incorporate it (beyond the once-a-year wrap-up posts). I'm also curious – is this something you, my readers, would be interested in seeing? How would you go about it?