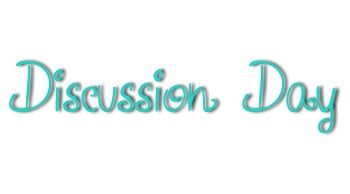 After the fiasco that was last week's discussion post (which it turned out NOT to be, thanks to you guys! The comments last week ROCKED!) I started thinking – do you prefer to schedule your discussion posts in advance, or do you like to write them just a few days ahead of time?
So far, I've mostly been a pants-er: I wait until a day or two before the discussion is supposed to go up, pick a topic that's currently on my mind and sit down to bang out a few hundred words as fast as possible. Unfortunately this strategy has bitten me in the butt a few too many times – I'll either not get anything ready and therefore not have a post or have a mental meltdown and end up with something like last week. I'd like to get around that, and my best idea is schedule my discussions ahead of time too.
It's not a bad idea. I'm all for scheduling ahead on most things. I usually have my features scheduled at least a month ahead (unless it's toward the end of the month… I'm lazy!) and I schedule reviews ahead whenever I can. But with discussion posts, I kind of like to have my topics be something that I've been thinking about recently. For me, discussion posts are the ones to really get excited about, no matter the topic, and it's harder to get excited when I'm getting comments and saying to myself "now what did I schedule a month ago to post for today?"
So, I'm curious. Do you schedule your discussion posts ahead? If so, how far? Do you have to remind yourself each week what you posted, or do you get just as excited no matter if your topic is 2 months old (for you) or not?