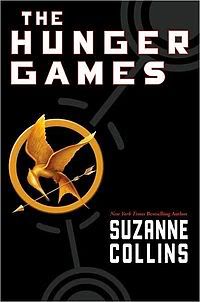 The Hunger Games by Suzanne Collins – The dystopian that restarted dystopians, and I can still see why! This was a reread, which usually take me up to a week to finish, but I couldn't put it down again! If you've somehow been living under a rock and missed reading this, you really must read this one, even if you never finish the series.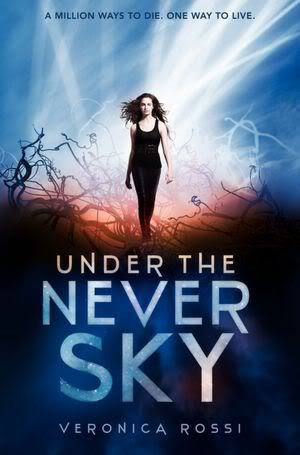 Under the Never Sky by Veronica Rossi – I liked the premise, though the inside/outside setting has been used a lot recently. The romance was a predictable "opposites attract" story, but it was still nice to watch Perry protecting Aria. I might recommend this, but mostly only to fans of dystopians.
Struck by Jennifer Bosworth – Almost more post-apocalyptic than dystopian, which was part of the appeal for me. I loved the characterization of the lightening, and I spent most of the novel marveling at how much research must have gone into the book. I was a little frustrated at the relationship between Mia and Jeremy, and I wanted a lot more of the story from before the quake. I feel like we started too much in the middle of things, and I was lost for the first half of the book. But, I would still recommend the book if you were hoping to read it anyway. Fast-paced and action-filled, it's a fun way to spend an afternoon.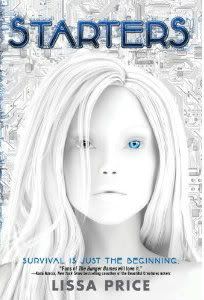 Starters by Lissa Price – I don't actually have that much to say about this one. The premise was interesting, but the story was a little slow. I feel like the same amount could have been explained in about half the time. I liked the characters, but I feel like Callie acted a little young for a 16-year-old who had spent 2 years on the streets. I wish the antagonist had been a little less removed for the majority of the book – I didn't feel that invested in the mystery and conflict until the "Old Man" showed up at the very end. It wasn't all bad, though, and I'll be reading the next one to find out what happens in the end.