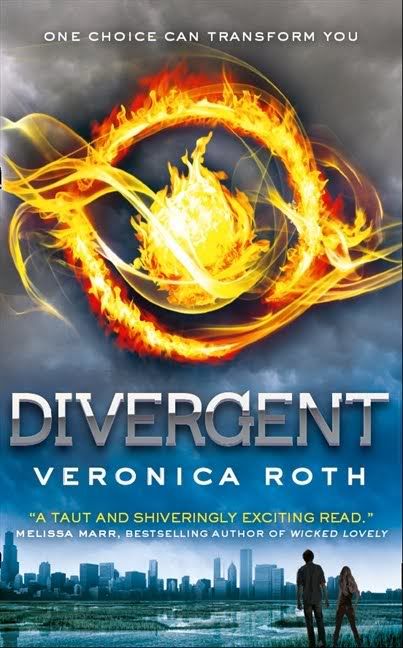 Divergent
by
Veronica Roth
Series:
Divergent #1
Published by
Katherine Tegen
in 2012
Genres:
Dystopian
,
Sci Fi
,
YA
Pages:
487
Source:
Library
Goodreads
Beatrice "Tris" Prior has reached the fateful age of sixteen, the stage at which teenagers in Veronica Roth's dystopian Chicago must select which of five factions to join for life. Each faction represents a virtue: Candor, Abnegation, Dauntless, Amity, and Erudite. To the surprise of herself and her selfless Abnegation family, she chooses Dauntless, the path of courage. Her choice exposes her to the demanding, violent initiation rites of this group, but it also threatens to expose a personal secret that could place in mortal danger. Veronica Roth's young adult Divergent trilogy launches with a captivating adventure about love and loyalty playing out under most extreme circumstances.
My Review:
There certainly are a lot of dystopian novels coming out recently! I have wanted to get my hands on this one for quite a while, especially after all the hype around its release! There was a time whe it seemed like everyone in the blogosphere had either read and loved this one or was desperate to get their hands on a copy.
Even though the hype has pretty much died down by now I am glad to say I found Divergent deserving of everything said about it. The plot was engaging and the world was detailed. The book seemed like the perfect mixture of The Hunger Games, Ender's Game, and Harry Potter. My only concern is how very long the book is. I think the length is necessary and the plot is fast-paced enough to keep the reader interested, but some readers might be put off. I'm telling you now, don't be! It is well worth it!