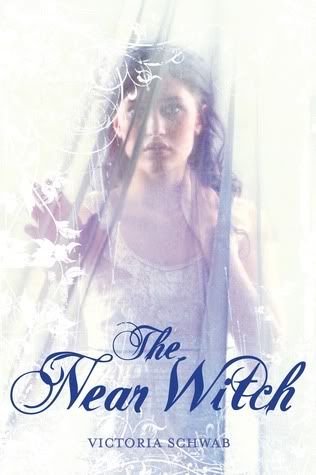 The Near Witch
by
Victoria Schwab
Series:
The Near Witch #1
Published by
Hyperion
in 2011
Genres:
Fantasy
,
YA
Pages:
282
Source:
NetGalley
Goodreads
The Near Witch is only an old story told to frighten children. 

If the wind calls at night, you must not listen. The wind is lonely, and always looking for company. 

And there are no strangers in the town of Near.

These are the truths that Lexi has heard all her life. But when an actual stranger-a boy who seems to fade like smoke-appears outside her home on the moor at night, she knows that at least one of these sayings is no longer true.

The next night, the children of Near start disappearing from their beds, and the mysterious boy falls under suspicion. Still, he insists on helping Lexi search for them. Something tells her she can trust him.

As the hunt for the children intensifies, so does Lexi's need to know- about the witch that just might be more than a bedtime story, about the wind that seems to speak through the walls at night, and about the history of this nameless boy.
My Review:
Another high(ish) fantasy! I am loving this trend!
One of the things I really liked about this book was the message. It is clear from very early on that certain characters are extremely prejudiced against strangers. Throughout the book this prejudice is consistently shown as the root of the problems. This message is very timely considering certain global problems our society is facing.
Another thing I enjoyed about the book was the feel. Despite the novel format, the style and tone gave the story the air of an ancient ballad, told by some bard in the local tavern. I want to see this story as a story couched within another, like the 1001 Arabian Nights stories. The stories Scheherezade tells are just as interesting as her story itself. I'd be interested to know if the author plans to make a series out of this – not necessarily dealing with these characters ever again, but returning to this world to tell other stories about other aspects of the world.
All in all this was a very good debut novel. I'll be looking forward to her next one eagerly!