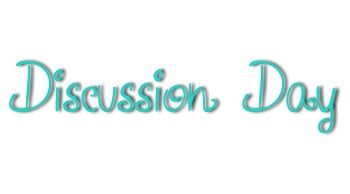 Here on Creativity's Corner, I like to do thing my own special ways. (I mean, don't we all?) I may not have the biggest blog on the block but I love what I do have, because it is so me. I love interacting with all of you, because you're all such special people and you make me see the world in new ways. But there's one thing that I don't particularly like about blogging, and it's time for me to confess.
I don't like writing reviews. My mother always told me if I didn't have anything nice to say, I shouldn't say anything at all, right? So why do I feel the right to publish any negative opinions? Besides that, I hate making waves. I love discussions, but I don't want to step on any toes! Add to that the fact that it really takes a lot to make me not like a book and I feel like I'm almost not qualified – everyone says they want a balance of reviews, both positive and negative, but I find it excessively difficult to write a negative review, because I just don't want to.
Here's how my review writing generally goes:
Finish book and form my opinion (usually one of three: "OMG SO GOOD!", "meh", or "well I won't be reading that again, but it was probably my fault I didn't like it")
Sit down to write review – set up page, list characters for reminding myself, fiddle w/images etc.
Not sure how to start but I'd better… OOOH SHINY! NEW BOOK!
Finish second book. I feel guilty for not reviewing first book. So, I give myself a stern talking to before sitting down to write BOTH reviews.
I got interrupted. I need portable entertainment for some reason, so I pick out another book, but promise myself that I will write the reviews BEFORE finishing yet another book.
Oops. That book was exciting and now I've finished it without writing a single review.
And repeat ad nauseum until I have so many reviews piled up that I can't stand to even look at my review notebook because it isJUDGING ME!
It's an embarrassing and painful process. I've tried many methods to get myself out of the vicious cycle. Some of them work for a little while, but they all fail eventually. At this point, I've just resigned myself to the fact that I am a procrastinator through and through!
Do you ever have trouble writing reviews? What tricks do you use to make sure you don't get backed up on reviews?